Xiaomi Mi Note 10 - a camera phone with a 108 megapixel camera and a 50x zoom is already on sale
November 27, 2019 • new-launch • Android • Xiaomi
In early November 2019, Xiaomi took a very important step by introducing its new sub-flagman with the most advanced camera system among all the devices of the brand. It turned out to be Mi Note 10, which not only impressed with its photo capabilities but also became the first device of the revived Mi Note line. At the same time, Xiaomi made the smartphone most technologically advanced, although they decided to limit it to the middle-class Snapdragon 730G chip. As many as five cameras, the world's first use of a 108-megapixel image sensor, a huge battery, an excellent display, and recognizable design - all this refers to Xiaomi Mi Note 10!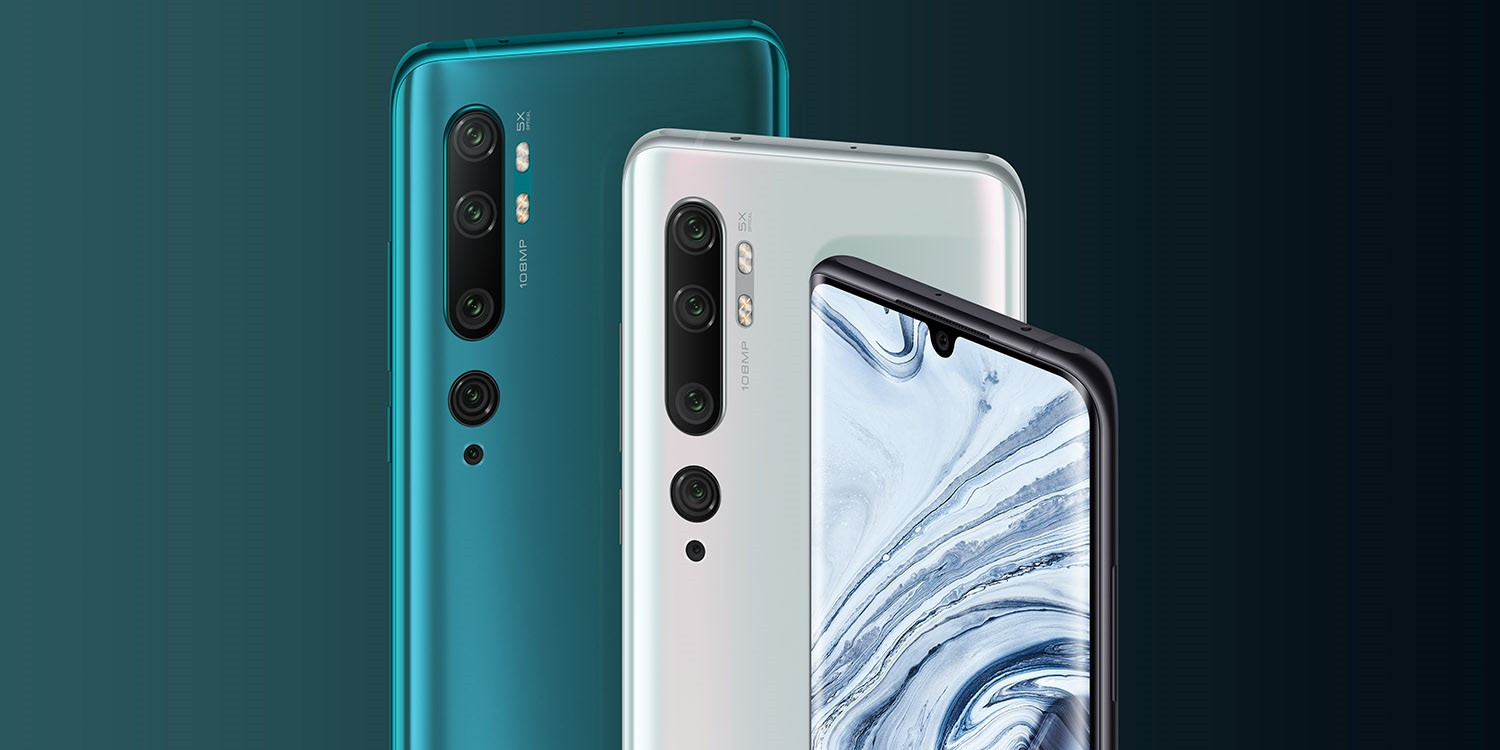 Xiaomi Mi Note 10 - review and characteristics of the camera phone
The device clearly deserved the status of a camera phone not for pretty design but for the presence of many high-quality sensors and adapted software. All this allowed the smartphone to take the closest place in terms of shooting quality near the leader of the DxOMark rating - Huawei Mate 30. Still, the device can shoot with a resolution of 108 megapixels and offering the weight of the resulting photos up to 30 Mb, and in a 27-megapixel mode with acceptable image size (in the latter case, 4-in-1 pixel combining is applied). The optical zoom in the smartphone is implemented in such a way that as many as three sensors are used: the main one at 108 megapixels, the additional at 12 megapixels and another one at 8 megapixels. When magnified up to 5 times, optics are used and image quality is not lost, with a 10x hybrid zoom, changes in the photo are almost invisible. The maximum zoom is 50x, but it is an electronic zoom with all the ensuing consequences. In total, there are five cameras in the device:
Samsung 108MP sensor (1 / 1.33 matrix, Quad-Bayer sensor with a pixel size of 0.8 microns and 1.6 microns at a resolution of 27 megapixels), a lens with a focal length of 25 mm, f / 1.7, 8 lenses, OIS, laser autofocus
2x zoom camera - 12 megapixel sensor (f / 2.0, pixel size 1.4 microns, DualPixel autofocus);
5x zoom camera - 8 megapixel sensor with f / 2.0;
Ultra-wide-angle camera - 20 MP sensor (13 mm, f / 2.2, pixel 1.12 microns);
Macro camera - 2-megapixel sensor (1/5 ", pixel size 1.75 microns, f / 2.4, autofocus in the range of 1.5-10 cm).
The Xiaomi Mi Note 10 is powered by Snapdragon 730G chipset (the next after the Snapdragon 855). Its performance is enough for all everyday tasks, games, as well as the coordinated work of cameras. It is also very energy efficient, cold and stable in operation. The minimum amount of memory in this smartphone is available 6/64 GB.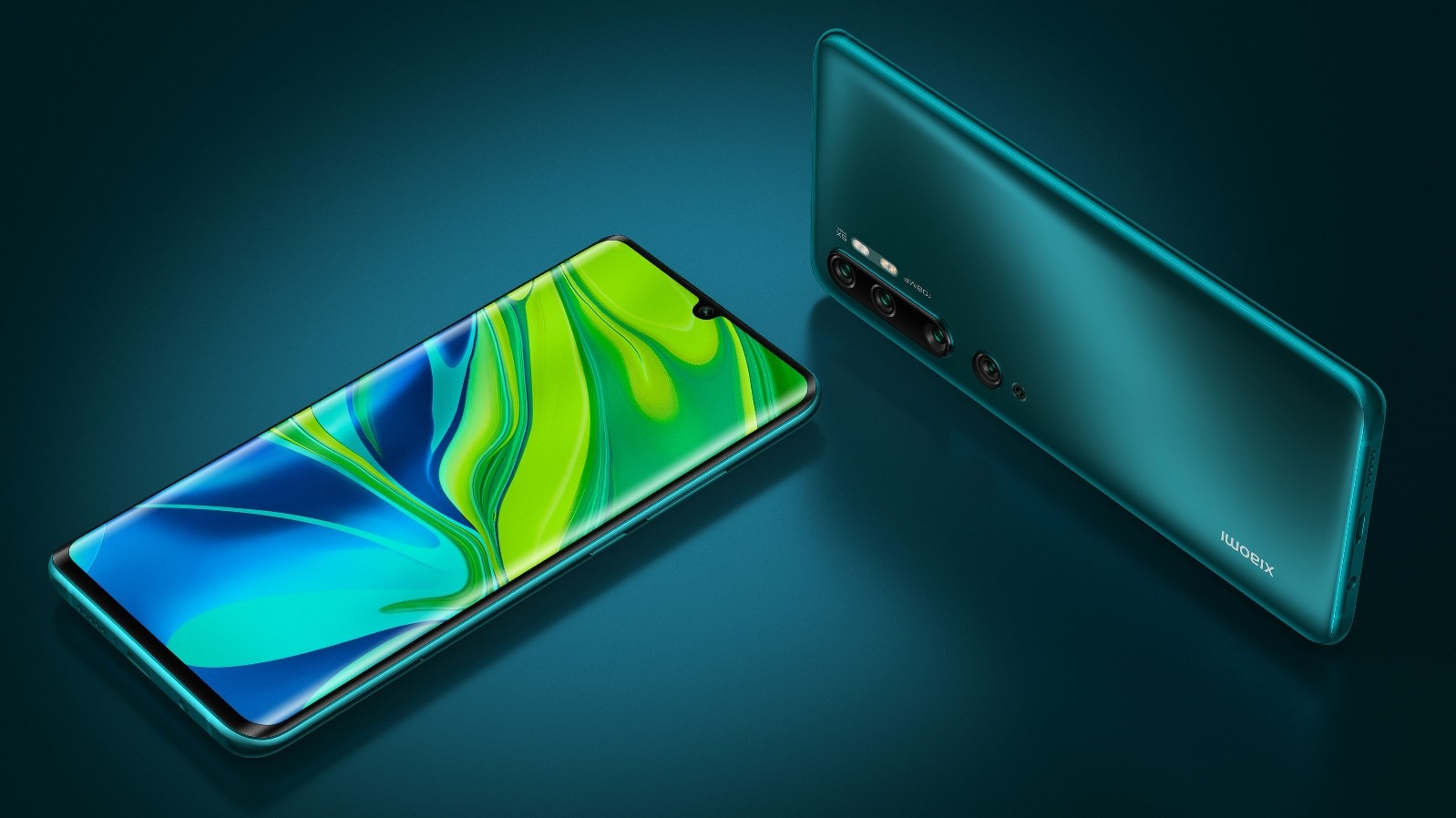 The Xiaomi Mi Note 10 display is a chic 6.47-inch AMOLED matrix with Full HD + resolution. There is support for HDR10, as well as the color space of DCI-P3. This whole set is powered by a capacious 5260 mAh battery, which is new for Xiaomi. Moreover, this monster supports fast charging at 30 watts, allowing from 0 to 100% to fill the battery in just 65 minutes.
And a few words about the design - Xiaomi Mi Note 10 is directly inspired by the appearance of the Huawei P30 Pro. Borrowed a little, namely the design of the front panel. Perhaps for someone, such a solution will be strange, but, frankly, Xiaomi Mi Note 10 looks chic.
The cost of the smartphone at the moment is slightly more than $ 550, which, taking into account the exclusive 108-megapixel sensor and top-end filling, is quite excusable.
You can Subscribe to our newsletter or follow us on FB and get notified with our promotions and new launches!