TOP 5 Bluetooth speakers with an interesting design and low price
September 18, 2019
Bluetooth speakers have recently become more popular and manufacturers of gadgets take advantage of this. Today you can find a Bluetooth speaker for every taste and color, any size, shape, as well as cost. What can I say if there are even portable Bluetooth speakers in the form of a watch. In general, the choice is really huge, but today there will be a selection of the five most popular Bluetooth speakers, the cost of which does not exceed $ 30. We picked up both unusual options, and quite simple, or rather classic. Let's start!
Mini Cat Shape - a cat-shaped stereo Bluetooth speaker for $ 30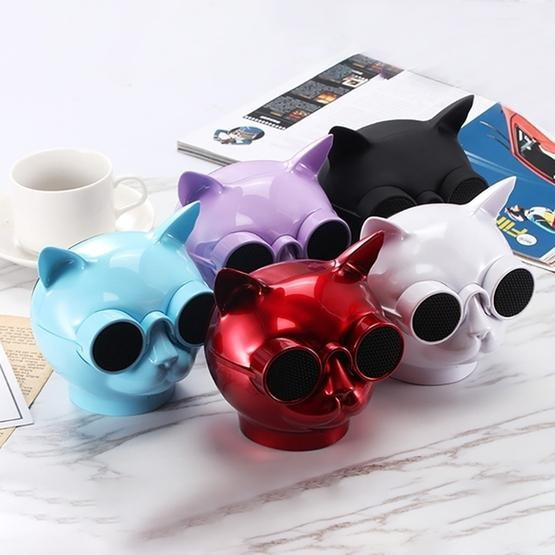 A rather unusual wireless speaker in the form of a cat's head where the speakers are hidden in the eyes of a furry pet. A great option for home, as well as a no less wonderful gift for really dear people. I am glad that the manufacturer took care of a wide range of colors, so you can purchase Mini Cat Shape in five different colors: blue, purple, matte black, dark red and white. The specifications of the portable speaker are as follows:
Bluetooth version 5.0, effective transmission distance of 10m.
Speaker 5 W, the sound is clear, bright and loud, without distortion.
Support for wireless Bluetooth and TF card, FM radio, speakerphone.
Built-in battery with a capacity of 1500 mAh, provides 8 hours of playback at normal volume.
The appearance of the cat is fashionable and personal, suitable for a gift.
SV-001 Retro - a portable speaker for retro lovers for $ 16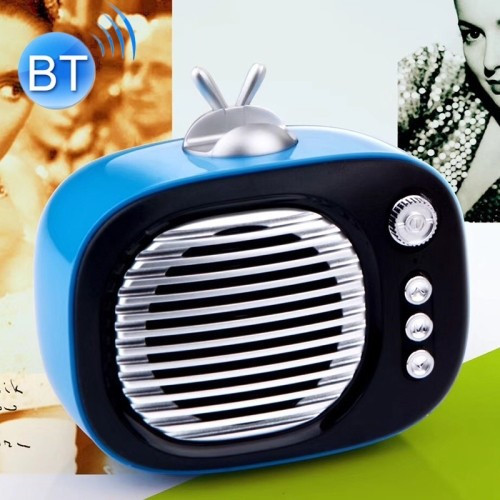 This instance, on the contrary, wears a different shade - classic, even retro. The design of the Bluetooth speaker resembles either an old radio or a tv (rather the second) and fits perfectly into any interior. Again this option is more for the home than for the street or nature, however, wherever this portable speaker is located, it will be able to diversify the atmosphere everywhere.
Specs of the SV-001 Retro Mini are as follows:
Bluetooth 5.0 protocol, 15 meters effective transmission distance.
Support voice assistant, TF card, music playback, radio function.
Built-in 1200 mAh battery provides playback time up to 5 hours.
Ability to install the smartphone in the seat (stand) at the antennas.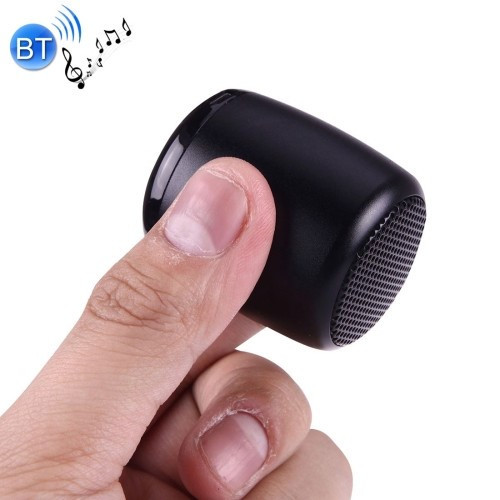 If you really want portability and compactness, then all the questions for this device. This portable speaker is so tiny that it can be hidden right in the palm of your hand. However, despite its modest dimensions, the column does not sound like a quiet one. This baby will definitely be able to ignite the dance floor, even if only in your home.
Bluetooth Speaker Specs:
Mini speaker size, convenient and portable.
With selfie photo function (remote shutter release).
Built-in microphone for hands-free calling.
Special Bluetooth 2.1 function + EDR technology for high sound quality.
Support for TWS function: support for two speakers connected wirelessly, achieving two-channel effect, true wireless stereo.
Powered by a built-in 300 mAh lithium-ion battery.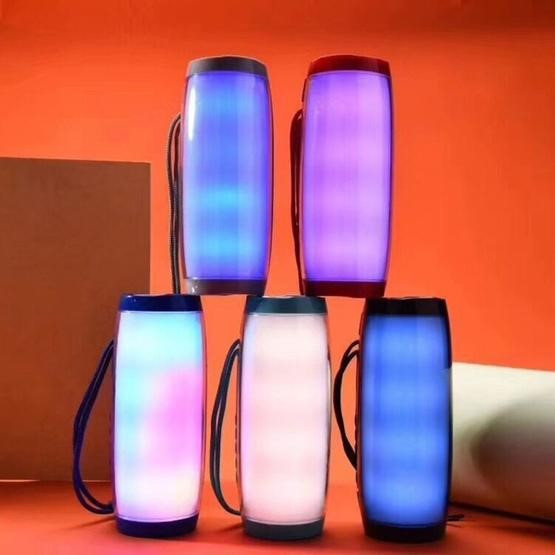 Now let's take a look at the more standard version of TG's portable stereo speaker. This instance will appeal primarily to those who would like some kind of JBL, no less high quality, as well as inexpensive. The speaker has an output power of sound of 10 watts and also can illuminate the body depending on the beat of the music. Such a column will definitely become the center of attention on the street, while it is perfect for lighting on the street dance floor, especially in the evening. As they say: stylish, fashionable, youth!
Specs of TG157:
Bluetooth specification: 4.2.
Wireless transmission range: 10 meters.
Battery capacity: 1200 mAh.
Power consumption: 3.7 V.
Playback time: 3 hours.
Power: 5Wx2.
Dimensions: 72.6 x 72.9 x 178.7 mm.
Support for Bluetooth connection, audio input (with reset button), FM radio, direct reading of a Micro SD card, direct reading of a U-disk, charging via Micro USB.
Bluetooth calls can be answered with a single button.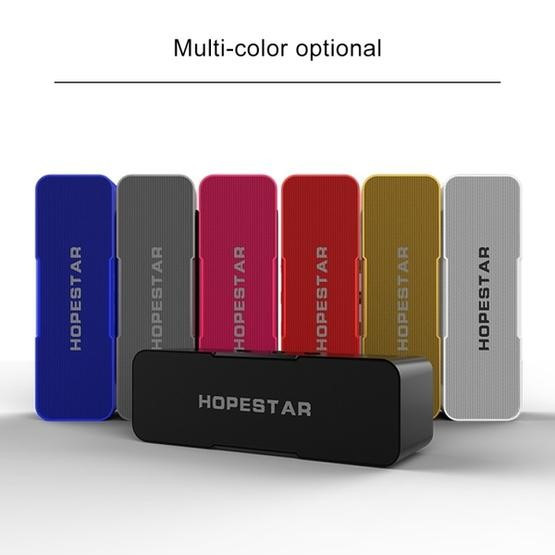 The last option has not an artsy design, but a classic for that and a classic so as not to stand out. But this is a loud Bluetooth speaker, which is suitable for use anytime, anywhere. However, the high popularity of this model speaks for itself. It is worth noting that the HOPESTAR H13 will fit not only in any environment but also in any hands from young to old. The thing is that a huge number of color solutions are offered to choose from: black, gold, blue, raspberry, red, gray and white. The characteristics of HOPESTAR H13 are as follows:
Built-in Bluetooth for wireless, hands-free function.
Stereo audio transmission protocol (A2DP V1.2).
Support TF card, car bluetooth, free call.
Support FM function and voice assistant.
Supports external MP3 / MP4 input and other audio input functions (AUX).
The memory function starts automatically from the last song.
The speaker can be connected to a mobile phone or computer.
High-quality stereo sound, powerful bass.
Built-in microphone, support AUX / Hand Free Call
You can Subscribe to our newsletter or follow us on FB and get notified with our promotions and new launches!