Sony Xperia Ace -small but strong
July 19, 2019 • Android • new-launch • News • Sony
Compact smartphones have gone into the shadows after the release of the iPhone SE. Of course, for some time, smartphone makers tried to repeat the trick of Apple, releasing miniature flagships, but none of them found much success. Meanwhile, even Apple herself decided to throw the production of compact smartphones. Apple "scored", but Sony - no. The Japanese company has always has crush to small and unusual smartphones. Exactly to this classification we can relate device Sony Xperia Ace - "baby" in a secured case with a Snapdragon 630 on board.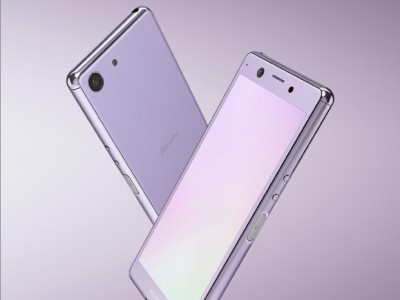 Sony Xperia Ace - a review of the new smartphone from Sony
There is quite strong opinion for a couple of year that Sony produces too expensive and irrelevant smartphones. The Japanese really have all their unshakable Asian ideas. Their smartphones are constantly causing some sort of stress for the ordinary users. Sony Xperia Ace – one of those 😊.
Looking at the Sony Xperia Ace, you cannot say that it was presented in 2019. The layout of the case and the location of the elements successfully mask the age of the novelty. Probably, only an elongated display with an aspect ratio of 18: 9 and the absence of touch buttons for system control indicate that the Sony Xperia Ace is a modern smartphone. However, do not evaluate the appearance of the gadget so one-sided. In the case of the Sony Xperia Ace, the comparison with old and rare cars that are popular works great. So is Sony Xperia Ace: it captures the buyer with sharp lines, clear elements, quality materials. By the way, Sony Xperia Ace is made from a single piece of aluminum. On the front of the smartphone you can see the 5th generation Gorilla Glass protected glass. In sum, this provides protection against water and dust by IPX5 and IPX8 standards, a fingerprint scanner is located on the side of the device - another unusual surprise from Japanese engineers. Despite the fact that the phone is dwarf (it is really monstrously small), it has an impressive weight of 154 g. This is a pleasant weight that allows you to feel that you are holing a solid phone.
The display of the Sony Xperia Ace is small, but with a decent resolution: 5 '', IPS-matrix, 1080x2160, pixel density 483 ppi. Aspect ratio Sony Xperia Ace - 18: 9, which meets all modern requirements. Of course, confuses the framework, which simply indecently surround the matrix. On the bottom even managed to place the inscription "Sony". However, the latter wont effect the level of color rendition. The display of the smartphone is well calibrated and gives excellent picture quality.
The brain of the Sony Xperia Ace will be the Snapdragon 630 processor. This eight-core chipset is built on the 14-nm process technology and appears on middle-class smartphones for the second year in a row. The maximum frequency of the chip cores is 2.2 GHz. The graphics core Adreno 508 is responsible for the graphics processing speed. 4 GB of LPDDR 4 type are allocated for RAM in Sony Xperia Ace, and 64 GB for user memory. All this fraternity gains more than 60,000 points in the synthetic benchmark Antutu's performance evaluation. This, of course, is not a record, but this is more than enough to run most programs and games.
The photographic capabilities of the Sony Xperia Ace are provided by the cool sensors of its own production: the main one is Exmor R with a resolution of 12MP and a f / 1.8 aperture, the front one is a 8 MP module with an aperture of f / 2.0. Both cameras are capable of producing pictures of decent quality despite the fact that they do not have a pair.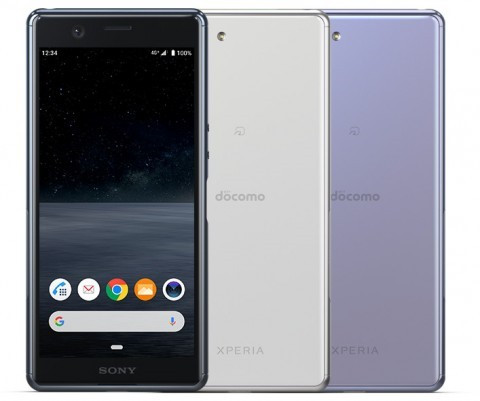 The battery life of Sony Xperia Ace is average: a 2,700 mAh that can not provide more than one day of work without recharging. However, there is no need to get upset. The new product has fast charging from Qualcomm, as well as USB Type-C 2.0. As for other fashionable chips: the Sony Xperia Ace is present onboard the NFC-chip for the implementation of contactless payments, as well as Bluetooth 5.0. The obvious disadvantage of a smartphone, besides its high cost, is the presence of only one SIM card. People in our latitudes do not approve of such things.
Findings. Sony Xperia Ace began selling in Japan from June 1st. Its price at the start of sales - $ 444. It's too expensive. However, Sony is not about saving. The technique of the Japanese manufacturer has never been cheap. If we ignore the price factor, the Sony Xperia Ace is an interesting craft smartphone that stands out against the background of modern smartphone giants. Do not be afraid to stand out from the crowd and not be so. If you are special, then Sony Xperia Ace will suits you.
Sony Xperia Ace specifications:
Colors: black, white, purple;
Material: metal, glass;
Display: 5 '', IPS-matrix, 1080x2160, 483 ppi, 2.5D glass, 18: 9 format, occupies 69% of the area;
Processor: eight-core Snapdragon 630 with a clock speed of up to 2.2 GHz, 64-bit, 14 nm process technology;
Video Core: Adreno 508;
RAM: 4GB LPDDR4;
ROM: 64 GB;
Camera: 12 MP, f / 1.8, phase autofocus, video recording in FullHD;
Selfie camera: 8 MP, f / 2.0 + flash;
Number of SIM cards: one;
LTE Cat.12 - 450 Mbit / s download, 100 Mbit / s return;
Wi-Fi 802.11 / b / g / n 2.4, Bluetooth 5.0, USB Type-C 2.0, GPS, A-GPS, GLONASS, BeiDou, 3.5 mm jack, NFC;
Fingerprint scanner: yes, on the side;
Battery: 2,700 mAh, non-removable;
OS: Android 9.0 Pie;
Dimensions: 140 x 67 x 9.3 mm;
Weight: 154 g;
Antutu: 63,000;
Subscribe to our newsletter or follow us on FB and get notified with our promotions and new launches.