Samsung Galaxy Tab 10.1 (2019) and Galaxy Tab S5e (2019) - Review and features of new attractive tablets at affordable prices
May 14, 2019
Samsung Galaxy Tab 10.1 (2019) and Galaxy Tab S5e (2019) - Review and features of new attractive tablets at affordable prices
If you thought that the tablet market has been rather quiet, then this is not at all the case at all with the new tablet launch from Samsung a direct confirmation of this. Tablet PCs, as well as smartphones, are constantly evolving, and current tablets also boast modern design, high-performance hardware, cool displays, etc. In today's review, we will look at two models from Samsung, one belonging to the budget class, and the second to the mid-range. The devices are really interesting, so let's take a closer look at their characteristics and cost.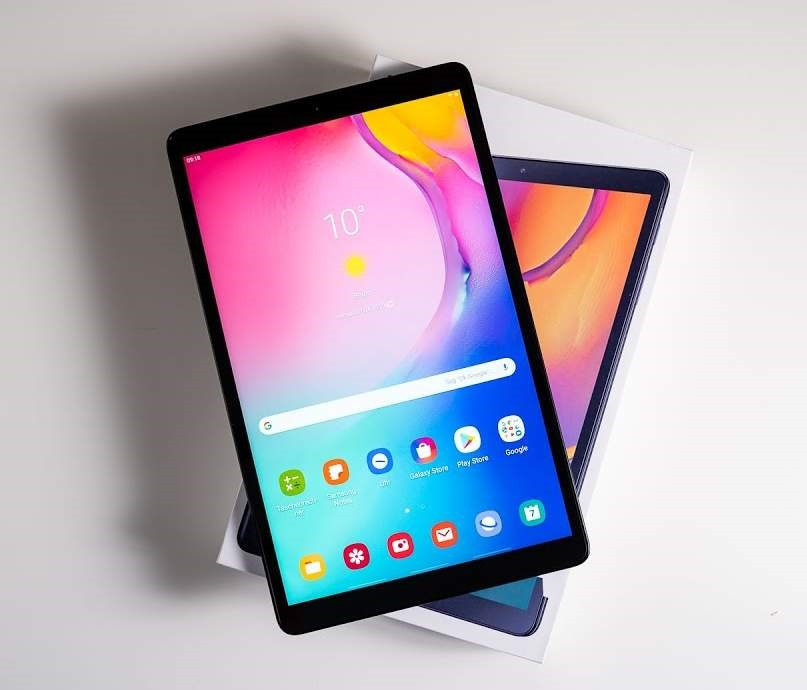 Samsung Galaxy Tab A 10.1 (2019) - review and features
Screen: 10.1-inch diagonal, IPS display with a resolution of 1920x1200 pixels, 16:10;
Processor: Exynos 7904, 14-nm process technology, 2 Cortex-A73 cores + 6 Cortex-A53 cores;
Memory: 2/32 GB + memory cards;
Camera: 8 MP main with autofocus and f / 2.0 + 5 MP front (fixed) with f/2.2;
Battery: 6150 mAh;
Dimensions and weight: 245 x 149 x 7.5 mm, 460 g.
Although the tablet market is gradually declining, it will not completely disappear. However, all these negative factors do not affect Samsung's policy and they continue their work on tablets. The company spends a lot of effort on the appearance of its own tablets, which you cannot miss. The Galaxy Tab A 2019 is housed in an aluminium back cover with a thin plastic insert for antenna output. The IPS display is not of the highest quality, however, with the affordable price, such a decision not to put in higher quality display can be forgiven.
We also have no special complaints about the processor, because Exynos 7904 is similar to Snapdragon 450, which in turn is not inferior to Snapdragon 625 - yes, not a performance monster. The only thing that depresses it is the small 2 GB RAM, although in 2019 you need at least 3 GB. Nevertheless, you can play on a device in modern mid-level apps without any problems, and two stereo speakers can provide high-quality sound. Moreover, due to the Dolby Atmos technology, deep and surround sound is achieved.
A good autonomy for the device is attached to a 6150 mAh rechargeable battery, and its attractiveness lies in a fairly affordable price tag.
Samsung Galaxy Tab S5e (2019) - review and features
Screen: 10.5-inch diagonal, Super AMOLED display with a resolution of 2560x1600 pixels, 16:10;
Processor: Snapdragon 670, 10-nm process technology, 2 Kryo 360 cores up to 2.0 GHz + 6 Kryo 360 cores up to 1.6 GHz;
Memory: 6/128 GB + memory cards;
Camera: 13 MP main with autofocus and f / 2.0 + 5 MP front (fixed) with f / 2.0;
Battery: 7040 mAh;
Dimensions and weight: 245 x 160 x 5.5 mm, 400 g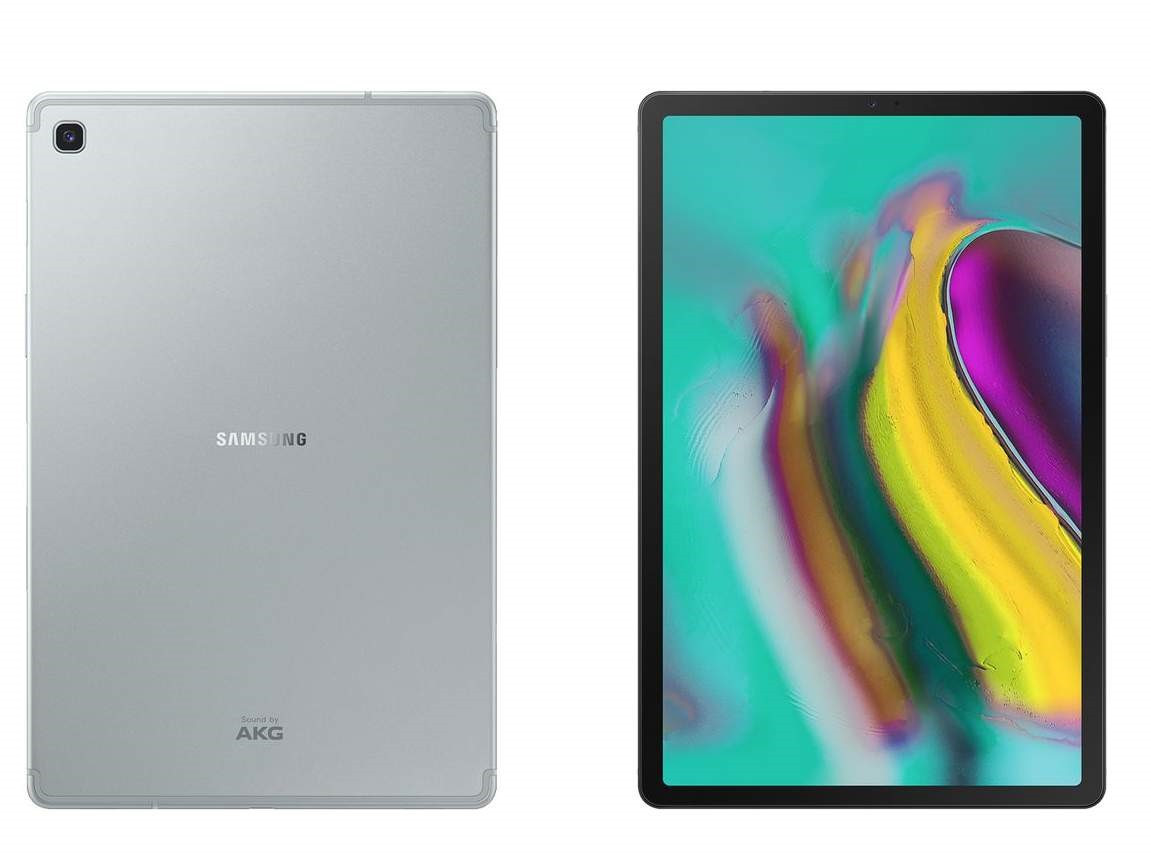 Galaxy Tab S5e turned out to be very attractive, if you compare the latest pro tablets from Apple. Looking at the device, the beauty immediately becomes clear – sitting in front of you is not a casual looking device, but a very solid combination of design and hardware. I like the fact that the frame is very thin, but not too much, and they are also from all sides of the same size. Therefore, in general terms, everything looks very good and obviously more expensive than its value.
The beauty of the device not only with its appearance, but built with powerful, yet energy efficient Qualcomm Snapdragon 670. The feature of the chipset is that it is really inexpensive and belongs to the segment slightly above average, but it also allows play heavy toys in high graphics settings. Considering that the Galaxy Tab S5e has a solid amount of memory, this is both a gaming and multimedia device at the same time.
Very good, as for a tablet, a camera, a capacious battery, a stunning display, high-quality stereo sound indicate one thing - the purchase of this device is exactly justified!