Samsung Galaxy J8: the smartphone you'll buy
August 07, 2019 • Samsung • Android
You can talk endlessly about smartphones that are in the top of the best, think about which processor is better: Snapdragon 855 or Kirin 980, or watch reviews on camera phones. All this is nothing more than entertainment. After viewing and absorbing all this content, you will go to the store or to the page of the online store and order yourself just a basic working smartphone. One such instance is the Samsung Galaxy J8. This is a reliable and inhospitable device with everything you need onboard. Let's get to know each other closer?
Samsung J810f Galaxy J8 (2018) - review, specifications, performance and camera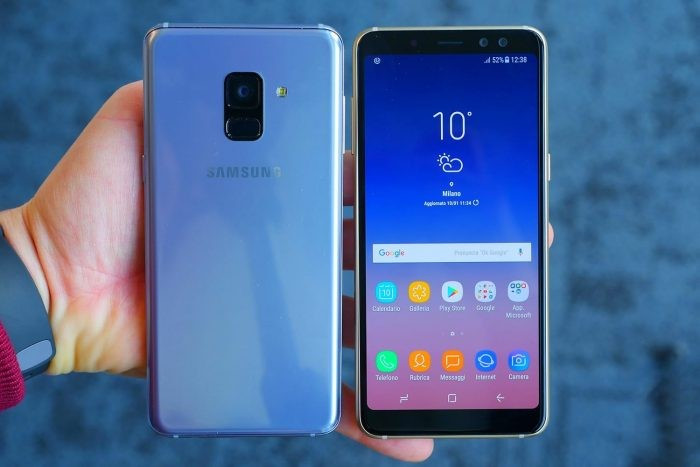 The Samsung J-series is the most budget line of the South Korean manufacturer, so you should not expect miracles from the Samsung Galaxy J8. As we wrote above, the hero of our review is a simple peasant smartphone. Samsung Galaxy J8 gives the device plastic, practical, not easily soiled case. Almost the entire front panel is occupied by a 6-inch screen. The display is elongated, there are small indents on the top and bottom, but there was no place for the mechanical home button - a definite plus. On the back of the Samsung Galaxy J8, everything is standard: a paired main camera and a notch for a fingerprint scanner. The latter, incidentally, is small in area and too close to the camera - misses are inevitable at first. The smartphone is available in three color variations: black, gold and blue. The dimensions of the Samsung Galaxy J8 are impressive, despite the small screen by modern standards: 160 x 75.8 x 7.95 mm. The Samsung Galaxy J8 display is bright, with a nice color rendering - after all, the Super Amoled matrix, but without any goodies. Resolution - HD +, Always On function on the Samsung Galaxy J8 (2018) model is not available, the light sensor was removed. Samsung tried to replace it with some kind of wild mode "brightness to maximum", but it does not save the situation, only the battery is planting. Conclusion: the display of the Samsung Galaxy J8 is good, but there are not enough twists. Samsung Galaxy J8 got into use Snapdragon 450 - an entry-level processor from Qualcomm. Its power is sufficient to maintain stable operation of the system, and high energy efficiency is ensured thanks to the 14-nm process technology. The video core Adreno 506 is responsible for processing the graphics. If you translate all this information into the real capabilities of the Samsung Galaxy J8, it turns out that the smartphone is suitable for ordinary "office" functions, but not for games and active loads. PUBG freezes even at the lowest settings - you won't succeed in taking the top with the Samsung Galaxy J8 in your hands. The buyer has two versions of the smartphone to choose from: 3GB / 32GB and 4GB / 64GB. In Antutu, the Samsung Galaxy J8 scored about 70,000 points.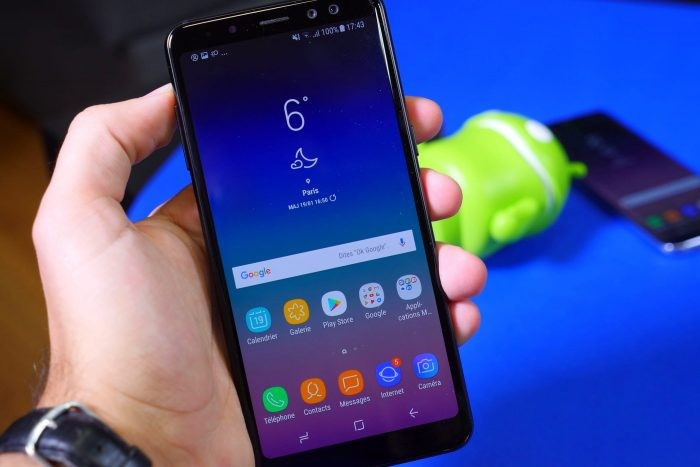 The previous characteristics of the device clearly did not make you want to "buy". However, the Samsung Galaxy J8 has huge advantage - cameras. Middle-class sensors are installed on board the smartphone - the device can be praised for the shooting quality: the main one is 16 MP with an aperture of f / 1.7 paired with a 5-megapixel sensor with an aperture of f / 1.9. In good light - pictures of the bomb. In the evening, the noise will come out and autofocus will start to freak out. Not a single smartphone of this class is immune from this. Front camera - 16 megapixels. It copes with tasks well. The autonomy of the Samsung Galaxy J8 is acceptable - the shell from Samsung and fresh Android paired with an energy-efficient processor ensure stable operation of the device throughout the day. You won't squeeze more with 3,500 mAh Samsung Galaxy J8. There is no quick charge function, the smartphone is powered by the Micro USB 2.0 connector. Standard wireless interfaces are available: Bluetooth 4.2, Wi-Fi 802.11 b / g / n, VoLTE, but without surplus - for some reason, the NFC module was not delivered.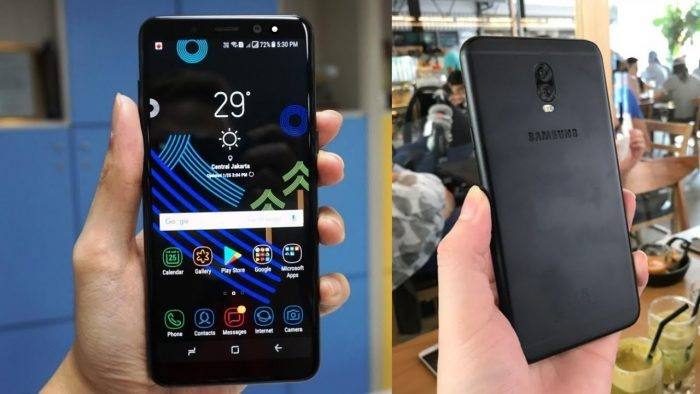 Shall we say our final word? The Samsung Galaxy J8 (2018) is just a smartphone. A phone that is unlikely to get into any tops, ratings or lists of the best, but it will still be bought. All because it is as clear and enjoyable to a wide range of customers as possible. It has a large bright display, strict design, good cameras and the inscription "Samsung" on the back cover, and this is enough. The smartphone has obvious flaws, but they are not so critical as to refuse the opportunity to purchase the Samsung Galaxy J8.

Samsung Galaxy J8 Specifications:

Colors: black, gold, blue;
Case: plastic + glass;
Display: 6 '', Super Amoled-matrix, 720x1480, 18: 9 format, 82% of usable area, 274 ppi;
Processor: Qualcomm Snapdragon 450, 14-nm, 8xCortex-A53 up to 1.8 GHz, 64-bit;
Video Accelerator: Qualcomm Adreno 506;
Productivity 70,000 points in Antutu;
RAM: 3 or 4 GB, two channels LPDDR3;
Permanent memory: 32 or 64 GB;
Memory cards: yes;
Main camera: 16 MP + 5 MP, phase detection autofocus, optical stabilization, 4K recording at 30 fps;
Front camera: 16 megapixels with f / 2.0;
Micro USB 2.0, dual-band Wi-Fi 802.11ac, Bluetooth 4.2, 3.5 mm jack;
Communication: 2 nano SIM cards, support for 4G LTE Cat.6 up to 301 Mbps;
Navigation: GPS, BeiDou, GLONASS;
Security: fingerprint scanner;
Battery: 3500 mAh, lithium-ion, support for VOOC 3.0;
OS: Android 9.0 Pie + Experience 9.0;
Dimensions: 160 x 75.8 x 7.95 mm;
Weight: 177g.
Subscribe to our newsletteror follow us on FB and get notified with our promotions and new launches.