Review Huawei Nova 3i: stylish, fashionable and modern
December 21, 2018 • Android • new-launch
Recently the middle class of smartphones has changed. If earlier holding smartphone in hand we could surely identify if its expensive or cheap model, but now the situation is more complicated. Today a $ 280 smartphone can do almost everything same as a superflagman, but with some reservations. We would like to introduce you to one of these smartphones whose name is Huawei Nova 3i.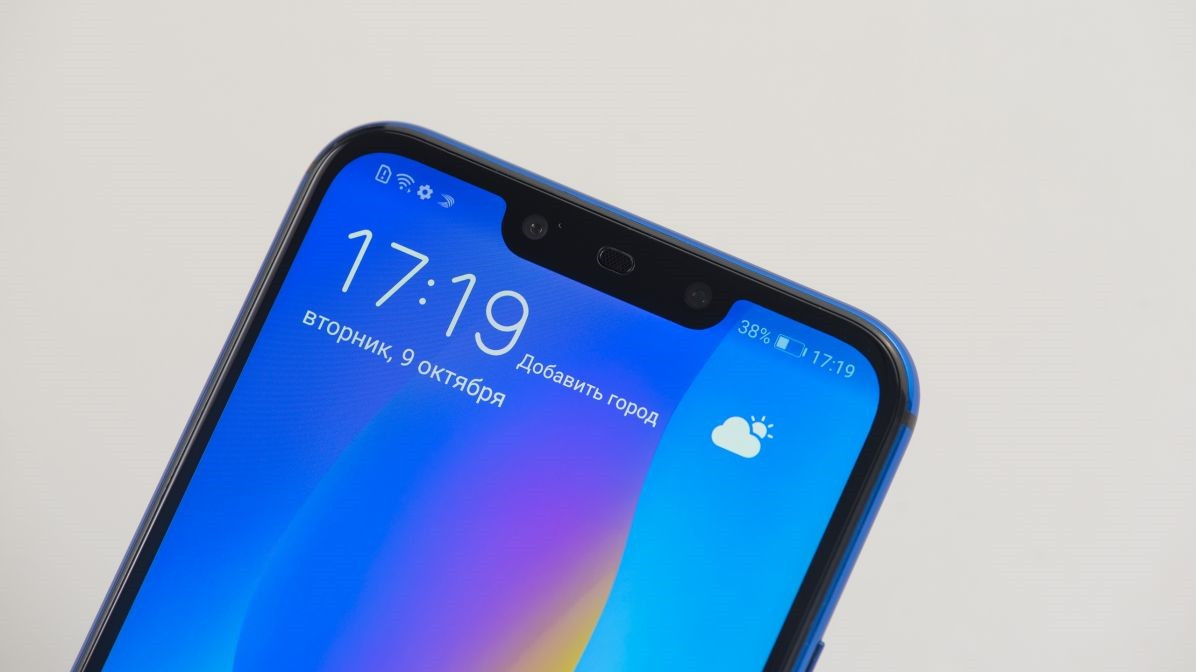 Huawei Nova 3i - appearance, performance, camera
On the design of Huawei Nova 3i worked diligently. This can be seen as soon as you take the smartphone in your hands: back side is sparking, material is pleasant to the touch, ergonomics at the highest level. Of course aggressive violet-blue shading is more aimed at a young audience, but a serious businessman can walk with Huawei Nova 3i too, just need to hide it in a case. Moreover, having a case for this device is probably a must have for each responsible user as smartphone is made of glass, hence its glossy, easily collects fingerprints. On the back of the smartphone there are only the dual camera, which protrudes from the body to a millimeter and a fingerprint scanner. Front panel looks alike iPhone X: a rectangular cutout, a large 6.3 inch screen and no physical buttons. The design of Huawei Nova 3i is definitely its forte.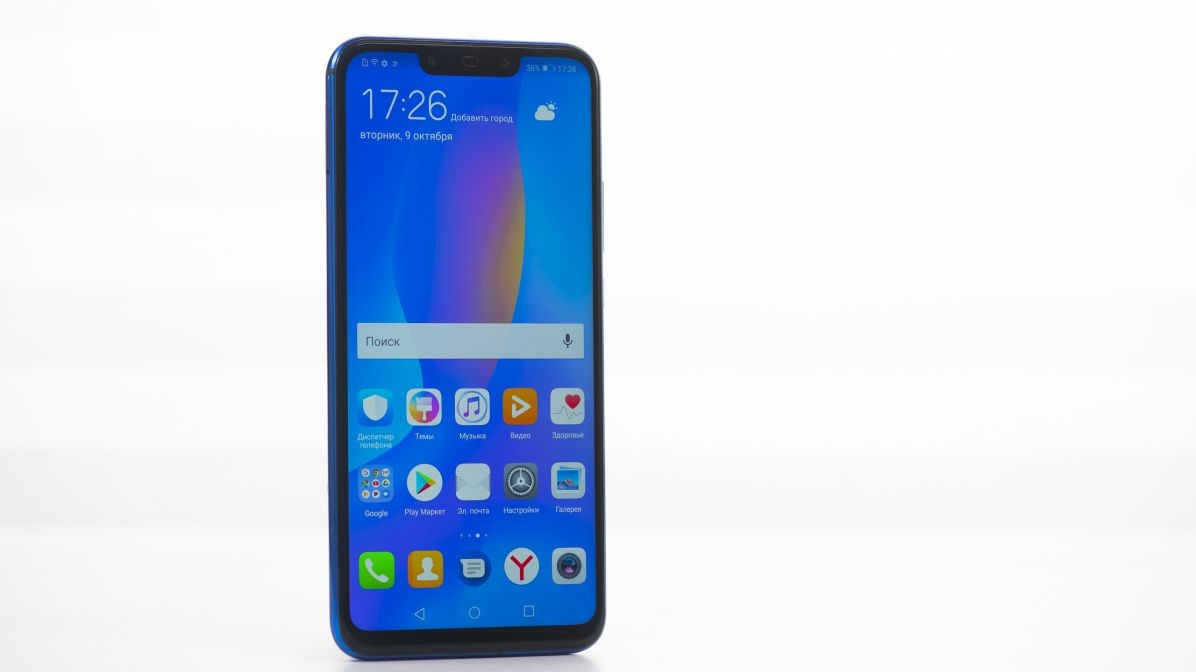 The performance of the smartphone ensure new processor Kirin 710. This is a fresh chipset which debuted on Huawei Nova 3i. The processor belongs to the middle class of processors and able to provide high-speed smartphone with minimal power consumption. The 8-core Kirin 710 is built on a 12-nm process technology and shows very good results in synthetic tests. Huawei Nova 3i version with 4GB of RAM on board is gaining 130,000 points in the synthetic test of Antutu. This performance is enough to run at maximum graphics settings, for example, Injustice 2.
In order to provide a good quality of mobile photography Huawei Nova 3i have set of four cameras: two in front and two behind. Inside Huawei Nova 3i installed sickly sensors: the main pair - 16 + 2 megapixels and in front - 24 + 2 megapixels. Both additional cameras front and back are designed to assess the depth of the frame during portrait mode. The high quality of the images is provided not only by the optical power of the lenses, but also by the software part. Artificial intelligence is involved during processing of shots taking on the Huawei Nova 3i. But AI ••only works with a 4: 3 aspect ratio. Huawei Nova 3i is not a camera phone, but you can take very decent pictures with is it especially during the daytime.
Smartphone packed with power battery of 3340 mAh which is enough for 5-6 hours of active work with the display turned on. Fast charging technology is not supported hence Huawei Nova 3i is charged using normal charging via Micro USB 2.0 connector. A gadget running on operation system Android 8.1 Oreo.
Huawei Nova 3i specifications:
Screen: 6.3 ", IPS matrix, resolution 1080x2340;
Processor: eight-core Huawei Hisilicon Kirin 710;
Graphics chip: ARM Mali-G51 MP4;
RAM: 4GB, LPDDR4X;
ROM: 128GB + memory card up to 256GB;
Main camera: 16 + 2 MP;
Front camera: 24 + 2 MP;
Optional: Micro USB 2.0, dual-band Wi-Fi 802.11 a / b / g / n / ac, Bluetooth 4.2;
Communication: 2 SIM-cards, LTE;
Fingerprint scanner: yes;
Battery Capacity: 3,340 mAh;
OS: Android 8.1 + EMUI 8.2;
Dimensions and weight: 157.6 x 72.2 x 7.6 mm, 160 g.