OnePlus 7, OnePlus 7 Pro and 7 Pro 5G - three new flagship with simply brilliant features
April 26, 2019 • Android • new-launch • News • OnePlus
Very soon OnePlus brand, popularly called as "flagship killer", will release its top-end smartphone. To be more precise, the company for the first time in its entire history announces not one, but three flagship solutions at once, including OnePlus 7, OnePlus 7 Pro and OnePlus 7 Pro 5G. Today we will talk about the usual OnePlus 7, but we will mention the main features of the Pro-version, what exactly it will be different.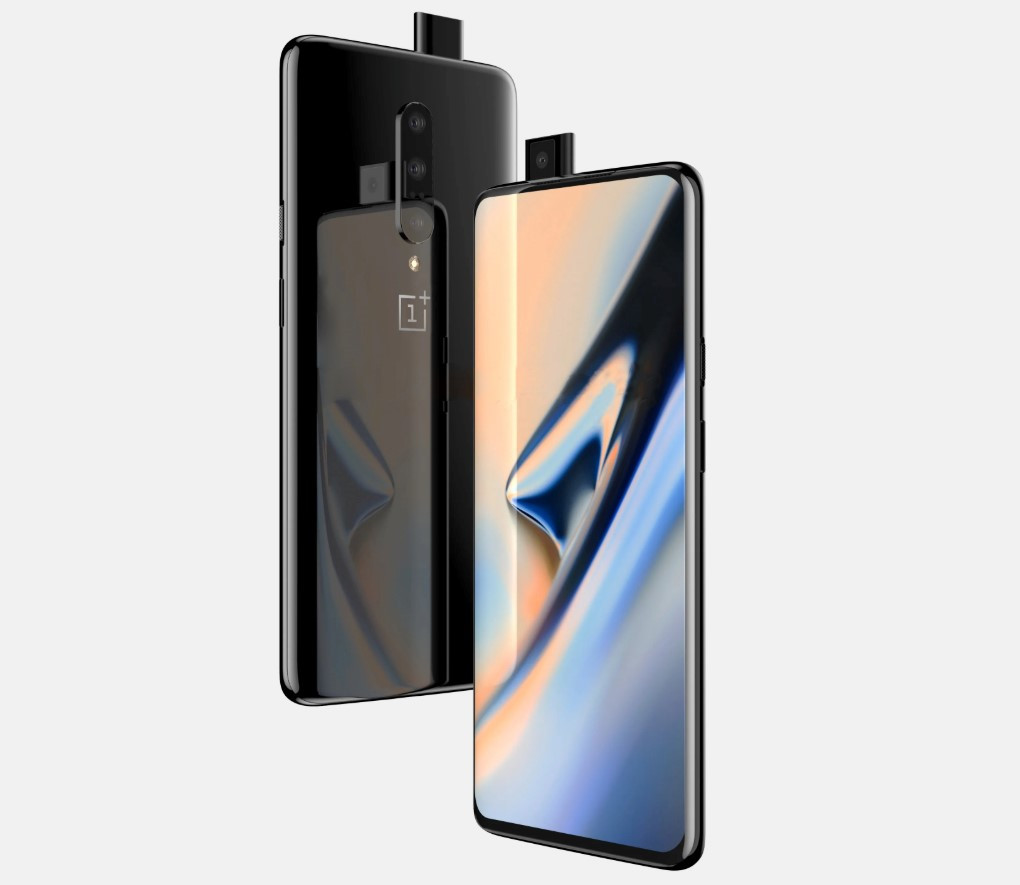 OnePlus 7 - top-end smartphone with a rather big price tag
At the beginning of the journey, OnePlus won the hearts with extremely advanced characteristics similar to A-brands, while price tag was 2 times lower. Unfortunately these happy magical times for all of us is over and the next innovations of the 2019 brand only confirm this. Basically, we are waiting for top gadgets with prices like Samsung, Apple, Huawei, etc. And OnePlus smartphones are becoming more expensive because the company has succeeded in the global and American markets, so it is time to raise the rates. As far as such move would be justified, there is no clarity so far, but now the brand intends to ask for at least $ 700 for its minimal set of memory and capabilities in its smartphones.
The characteristics of the usual OnePlus 7 is rather clear. This device with top-end hardware of Snapdragon 855 inside, 6/8 or as much as 12 GB of RAM, a drive up to 256 GB. OnePlus 7 will receive a design similar to the OnePlus 6T - a glass case, a frameless display and a drop-like cutout. The screen diagonal will be 6.4 inches with a resolution of Full HD + and more than 85% of usable area. The fingerprint scanner will be located under the display, while its speed and accuracy of response should increase. The main camera will receive two photo modules for 48 MP and 20 MP. It is known that the 48 MP sensor will be provided by Sony, the aperture of the lens will be f / 1.7, and the camera will be able to offer both optical and electronic image stabilization. A 16 MP sensor will be used as a front camera, but this information has not yet been confirmed. For the long working hours of the device will respond a powerful 4000 mAh battery with support for fast charging Dash Charge.
Now the question is how will the OnePlus 7 Pro version differ from the usual one? The fact is that this model will receive not a flat screen, but a curved edge like the Galaxy S10 Plus. But the differences do not end there, since the device will also be equipped with an Optic AMOLED screen enlarged to 6.64-inches, and the front camera will be transferred from a teardrop-shaped cutout to a sliding block (like in the Vivo Nex). In addition to increasing the diagonal, the company also decided to increase the display refresh rate from 60 Hz to 90 Hz, which will have a positive effect on the smoothness of work and gaming. Finally, the changes will affect the main camera, which will receive three photo modules, namely 48 MP + 16 MP + 8 MP. A 16 megapixel camera will be able to take wide-angle photos with a viewing angle of up to 120 degrees, and an 8 megapixel module will be used for 5x optical zoom (without loss of quality). Naturally, all these improvements will be displayed on the price, which will increase from 700 to 780 dollars.
About OnePlus 7 Pro 5G is to say only that the smartphone will be able to work in networks of the 5th generation, while there is no information about whether this innovation will be displayed at a cost or not. All three gadgets are worth to wait, the presentation is scheduled for the 14th of May.
Subscribe to our newsletter or follow us on FB and be the first to get notified with availability of this gadget.
You can also place pre-order at your website and become the first owner of this novelty!