OnePlus 6T has been updated to OxygenOS 9.0.6
November 28, 2018 • OnePlus • Android • new-launch • News • Tip
OnePlus 6T has been updated to OxygenOS 9.0.6: both battery and camera has been approved, new data transfer service without a SIM card has been added.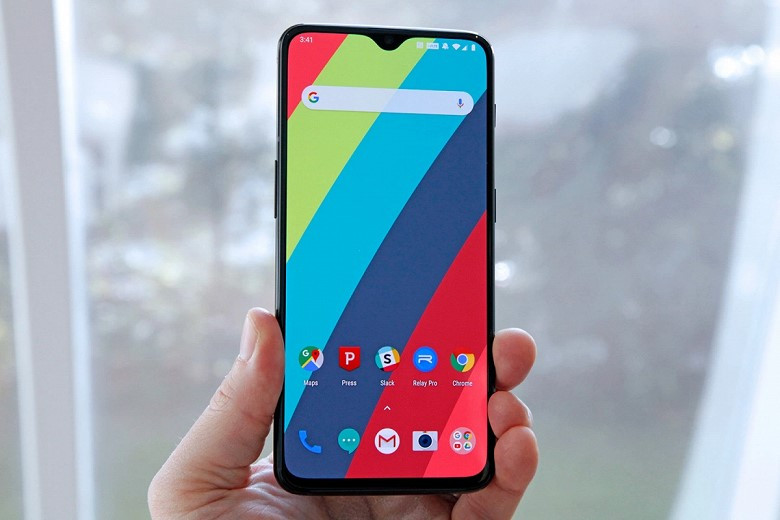 The other day Chinese superflagman has received the first software big update. OnePlus 6T just came at the market and already received an important update that seriously improves the operation of the device. First of all, the developers have worked on the battery performance of the smartphone. Users complained that OnePlus 6T is indecently quickly losing its charge. The developers promptly reacted to the negative feedback and with OxygenOS 9.0.6 they set everything up so that smartphone now "lives" significantly longer.
Also OxygenOS 9.0.6 significantly improved photo processing. The manufacturers did not indicate in their report exactly how they improved, but we hope it will makes your photos even more amazing. Another improvement is a speed of the fingerprint scanner: OnePlus 6T on OxygenOS 9.0.6 will unlock 20% faster. Isn't it great?
There is a good news for American smartphone buyers as well: a bug that cause issue with receiving messages in US has been fixed.
And probably the main feature of the new update is OnePlus Roaming function, which is still working in test mode, but it has serious potential. You can find name of OnePlus Roaming in the settings of OnePlus 6T under Wi-Fi and Internet section. What can OnePlus Roaming do? To make it short, its sort of an digital SiM card. With this feature you have an opportunity to use the Internet in other countries without a "physical" SIM card. For now with OnePlus Roaming you cant make a call, but developers has promised to realize voice communication in the future. Charge scale of virtual operator is already available. In the near future OnePlus Roaming will work in most countries as it a global project.
So if you own OnePlus 6T feel free to upgrade: OxygenOS 9.0.6 is a cool and useful update that not only improves existing functions, but also adds new ones. If you pick up a powerful smartphone for use, the OnePlus 6T is one of those we would recommend you to look at. There are some specifications of the OnePlus 6T to make the choice easier for you.
Technical characteristics of OnePlus 6T:
Screen: 6.41 '', Optic AMOLED matrix, resolution 1080x2340, 19: 9, occupies 87%;
Processor: eight-core Snapdragon 845, speed up to 2.8 GHz;
Video Core: Adreno 630;
RAM: 6 / 8GB;
ROM: 128 / 256GB + memory card;
Main camera: 16 Mp (f / 1.7) + 20 Mp (f / 1.7);
Front camera: 16Mp with f / 2.0;
Optional: USB Type-C 2.0, dual-band Wi-Fi 802.11ac, Bluetooth 5.0;
Connectivity: 2 SIM cards, 4G LTE up to 1.4 Gbps;
Fingerprint: yes
Battery: 3,700 mAh;
Operating system: Android 9.0 Pie + OxygenOS 9.0.6;
Dimensions: 157.5x74.8x8.2 mm;
Weight: 185 g;
Price: buy from us online for $ 640