iPhone XR comes with a 6.1 LCD with a notch and bold colours
October 03, 2018 • new-launch • iOS • Apple • News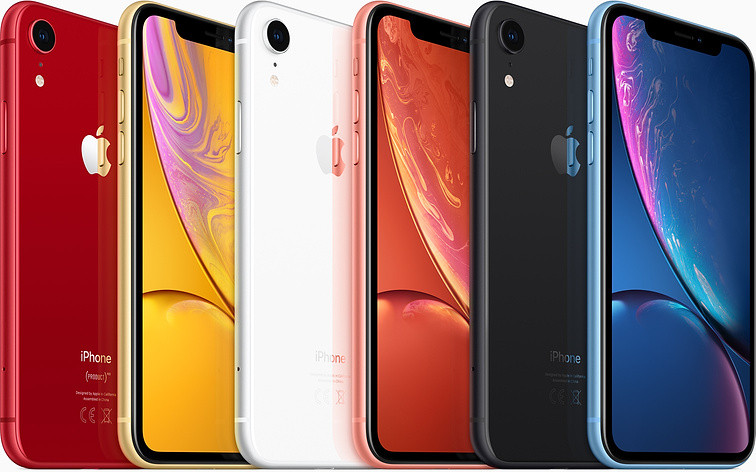 The iPhone XR with its LCD screen at an aspect of 19.5:9 gives you slightly more surface area than an iPhone 8 Plus (notch accounted).
This display that goes by Liquid Retina has a pixel density that is the same as the iPhone 8 Retina display i.e. 326ppi and a resolution is 822 x 1792px (less than 1080p). This LCD panel like the XS models, has a 120Hz responsive touch sensing and has a wider colour gamut than its AMOLED-based siblings.
iPhone XR is only packed the single main camera and in this aspect more of a successor to the iPhone 8. Having the new Apple A12 Bionic chipset, it is able to do progressive shooting techniques using Smart HDR, modifiable bokeh etc. with its larger 1.4µm pixels.
iPhone XR is using the same chipset as the iPhone XS models – the new Apple A12 Bionic chipset.
Touch ID fingerprint reader has been dropped in favour of the Face ID scanner, so its 2018 offerings are consistent in that regard. All three new iPhones models use the same latest True Depth camera for Face ID.
XR is definitely the model for the more budget-conscious as such its storage tops out at 256GB. It also comes in 64GB and 128GB.
Apple is offering bolder colours Blue, Yellow, Coral, Black and Product Red for iPhone XR.