Huawei P30 Pro - the best mobile camera in 2019
March 29, 2019 • Android • new-launch • News • huawei
Most manufacturers have already shot out, releasing their flagships devices. Samsung, Xiaomi, Lenovo, Sony and others, and now, Huawei joined the party. Huawei introduced the much awaited flagships Huawei P30 and its advanced version of the P30 Pro. Today we would like to briefly talk about the Huawei P30 Pro model, since the P30 version is not much different from the Mate 20 Pro smartphone that has been on the market for some time. Sure, P30 Pro has excellent design and top end processors, screen etc. What we really want to discuss is the Huawei P30 Pro's innovative camera, because the competitors have nothing of the kind and close.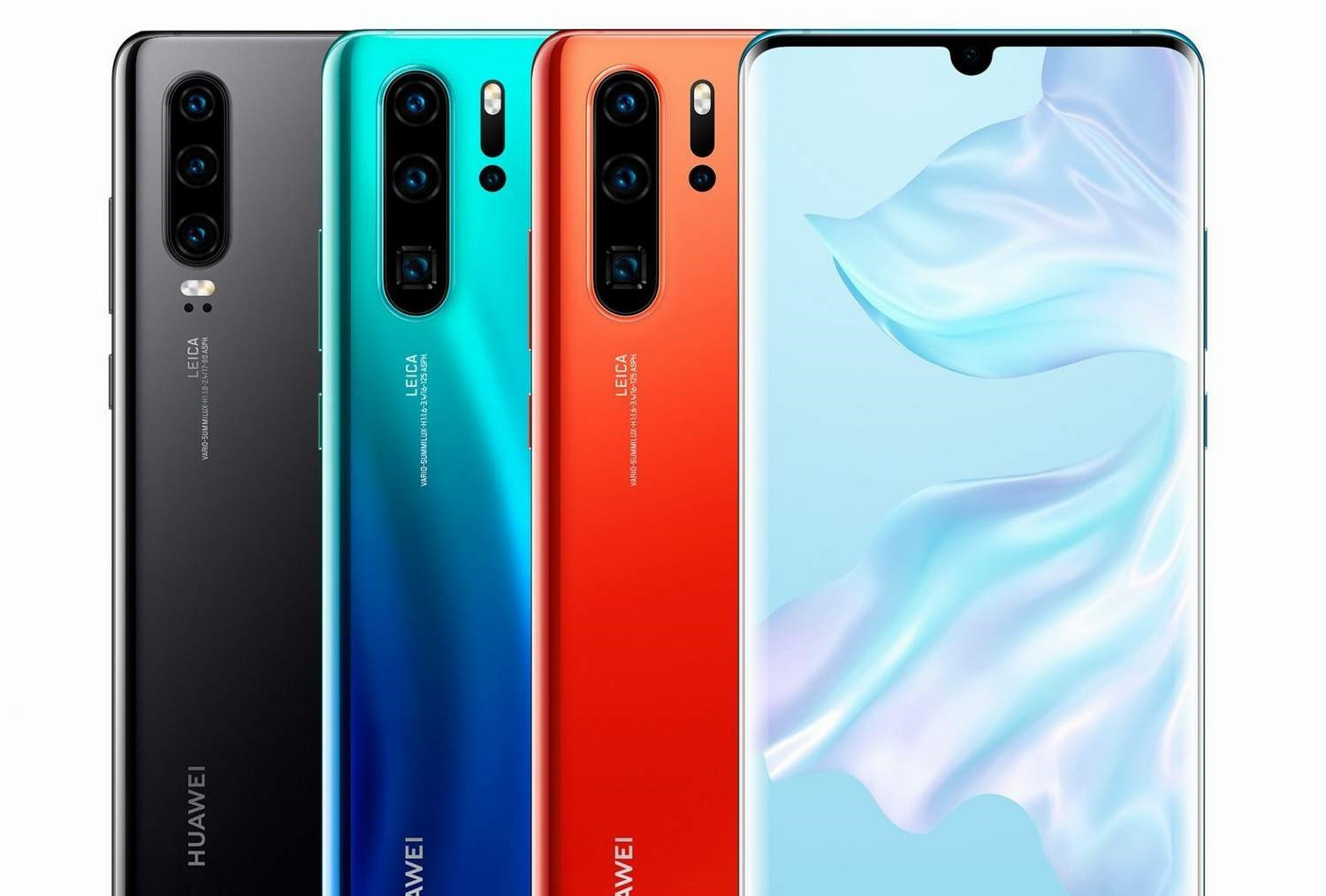 Huawei P30 Pro - review and features of the best camera phone 2019

First impressions are half the battle won and this is true for this unit, it looks so gorgeous. Huawei did not come up with some kind of new design, the notch from front camera remained, no mechanisms for slider or periscope cameras. Everything is simple and concise and clean. As it is already accepted, the smartphone is made of tempered glass and metal, but the device is more interesting with the its color variation: blue-green gradient, white-pink gradient, white-blue-violet gradient, black and red.
The screen and the processor of the smartphone are nothing outstanding what what is already launched from their competitors. Huawei P30 Pro has a display with a diagonal of 6.47 inches, AMOLED matrix and a resolution of Full HD +. A fingerprint scanner is integrated under the display, while the display itself also acts as a speaker, since the classic set up will not fit due to its ultra-slim smartphone frame. But we have already seen all this in Huawei.
The Kirin 980 processor is also well known to everyone on the Mate 20 and Mate 20 Pro smartphones. This is really a great solution, powerful, flagship. They did not stinge on the memory of the smartphone and Huawei P30 Pro offers at least 8 GB of RAM and up to 512 GB of ROM. As usual, the company has equipped the device with a large 4200 mAh battery for excellent usage life.
Now let's move on to what this smartphone surprises and puts competitors under its shoulder.
For a start, the full characteristics of the cameras in the device:
Main camera: Sony IMX650 40 MP sensor, f / 1.6 aperture, pixel size 1 nm or 2 nm when combining 4 in 1, sensor size 1 / 1.7 ", phase / contrast and laser autofocus, focal length 27 mm, optical and electronic stabilization, video recording 4K @ 30 fps or 1080p @ 60 fps or 720p @ 960 fps;
Secondary camera: wide-angle, 20 MP sensor, f / 2.2 aperture, focal length 16 mm, viewing angle 123 degrees;
Third camera: 8 MP telephoto module, f / 3.4 aperture, 1.22 nm pixel size, 125 mm focal length, 5X optical zoom or 10X hybrid, 50X electronic zoom, optical stabilization;
Fourth camera: ToF-camera to determine the depth of the photo;
Selfie camera: 32 MP sensor, f / 2.0 aperture, focal length 29 mm.
In short, the Huawei P30 Pro shoots best at night and darkness, is capable of producing an excellent result. While competitors show almost a black screen instead of a photo. Also, the device deserves respect for the 5x zoom without the slightest drop in quality, 10x zoom (optics + electronics + artificial intelligence) with practically unchanged quality and 50x electronic zoom. The ToF-camera used in the device allows you to make amazing portraits, since this sensor is most accurately able to separate the background from the front. As for the main camera, the technology of combining 4 pixels in 1 with a decrease in resolution to 10 MP just makes it difficult for competitors to compete in these difficult shooting conditions. Huawei has once again proved that they are the leader in terms of photos and this is their most significant advantage.
Subscribe to our newsletter or follow us on FB and be the first to get notified with availability of this gadget.
You can also place pre-order at your website and become the first owner of this novelty!