Huawei Mate X - the final specifications, price and launched date of the bendable flagship released
November 02, 2019 • huawei
Huawei Mate X was first revealed 8 months ago at the MWC 2019 in February. Some mistakenly believe that this is the world's first foldable smartphone, but reality is somewhat different. The guys from a little-known company Royole were the first to shoot at the end of 2018, showing the flexing apparatus FlexPai. Then Samsung revealed its Galaxy Fold, but since the Korean brand presented its new product almost at the same time, at MWC 2019, we can say that both devices were second. Unfortunately, after the presentation, there was a delay and only after 7 months, Huawei officially announced that the company is starting to sell Mate X. What characteristics does the device offers and how it has generally changed during this time, we'll figure it out now.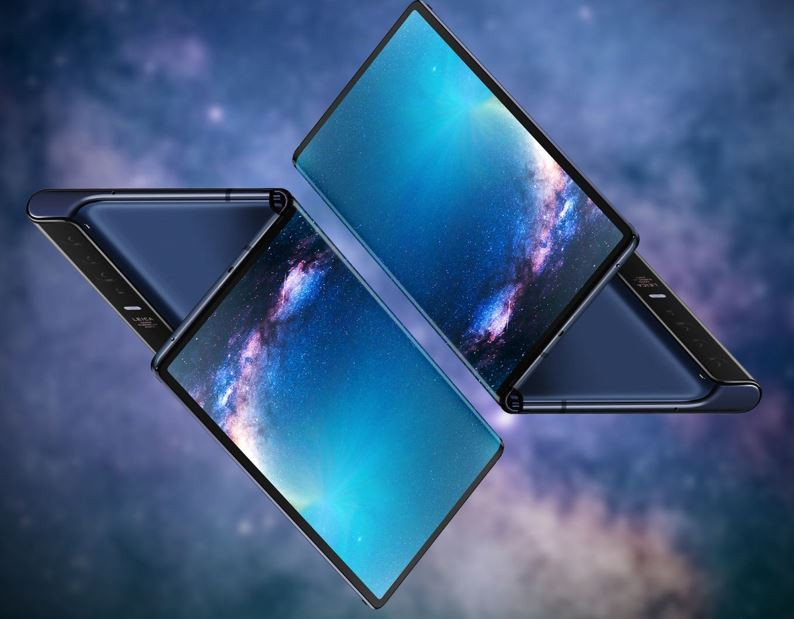 Huawei Mate X - review and specifications of foldable smartphone
Despite the fact that Huawei was not the first to open foldable smartphones, it was the first to start selling them to ordinary users, albeit in a limited edition. All these months from March to October, the brand finalized the device correcting design errors and weaknesses. We can conclude that they managed to stop all the sore spots of the device, with which we congratulate.
And what about the hardware? What has changed? Yes, there is some changes to the specifications of the device relative to its initial announced version. The fact is that in Spring, the flagship chip of Huawei was the Kirin 980 processor, and in the fall the company introduced it with newer Kirin 990 processor. Therefore, Huawei Mate X will be sold in two versions:
Based on last year's Kirin 980 with a Barong 5000 modem for use in 5G networks;
Based on the current top-end Kirin 990 chip.
Otherwise, both versions do not differ from each other - offering a solid 8-inch foldable display, which when folded in half turns into two screens of 6.6 inches (front) and 6.38 inches from the back. Compared to the Galaxy Fold, the Mate X looks more innovative because it can be bent almost 360 degrees. The screen is protected by a two-layer polyamide film, which has become 40% stronger than the first version.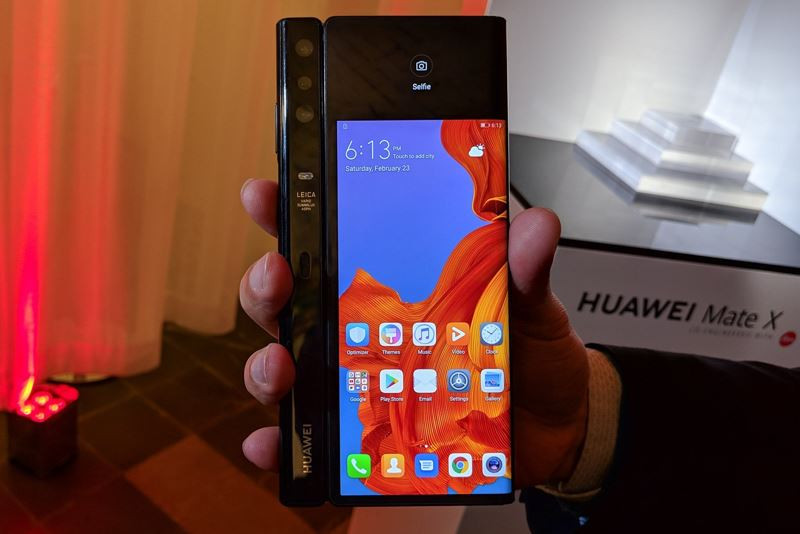 Huawei Mate X and the real lovers of mobile photography will delight. The device can offer the following set of cameras:
Main sensor: Sony IMX600 at 40 MP with a 1/1.78 "sensor, 1 μm pixel size, f / 1.8 aperture, phase detection autofocus, electronic stabilization and 4K video recording;
Camera: 8 MP sensor with triple optical zoom (or 30x electronic zoom);
Wide-angle module: 16 MP sensor with a viewing angle lens of up to 120 degrees;
Depth sensor: 3D ToF camera.
As for battery life, the Mate X meets the capacious 4500 mAh battery, which also supports very fast charging up to 55 watts. This provides up to 85% battery charge in just 30 minutes.
Huawei Mate X - release date and price
The company did not give a clear answer exactly when the device will be on sale but it is expected spring of 2020 with a memory capacity of 8/512 GB and a price tag of $ 2,400. First of all, the device will be available in China
You can Subscribe to our newsletter or follow us on FB and get notified with our promotions and new launches!