February Specialities
February 12, 2019 • honor • News • new-launch • Android • huawei • Launch • rumor • Xiaomi
New February - absolutely frameless Honor Magic 2 and the best budget smartphone Redmi Note 7
Manufacturers of smartphones had a long run to provide users with these devices straight from the future. First, powerful processors went into action, then race began on the part of the cameras, then the case materials changed to premium ones, and in the end, the devices completely lost the framework, receiving screens across the entire front panel. The bitter struggle with the framework began because we live in an age of an endless stream of content filled with high-resolution graphic elements. Although transparent smartphones haven't realised yet, but the next concept in the form of bending smartphones is already actively promoted to the masses. Today we will talk about two cool frameless smartphones that are doomed to success - Honor Magic 2 and Redmi Note 7. Why they should become bestsellers we tried to understand in today's article.
Honor Magic 2 - a magical flagship with a record number of cameras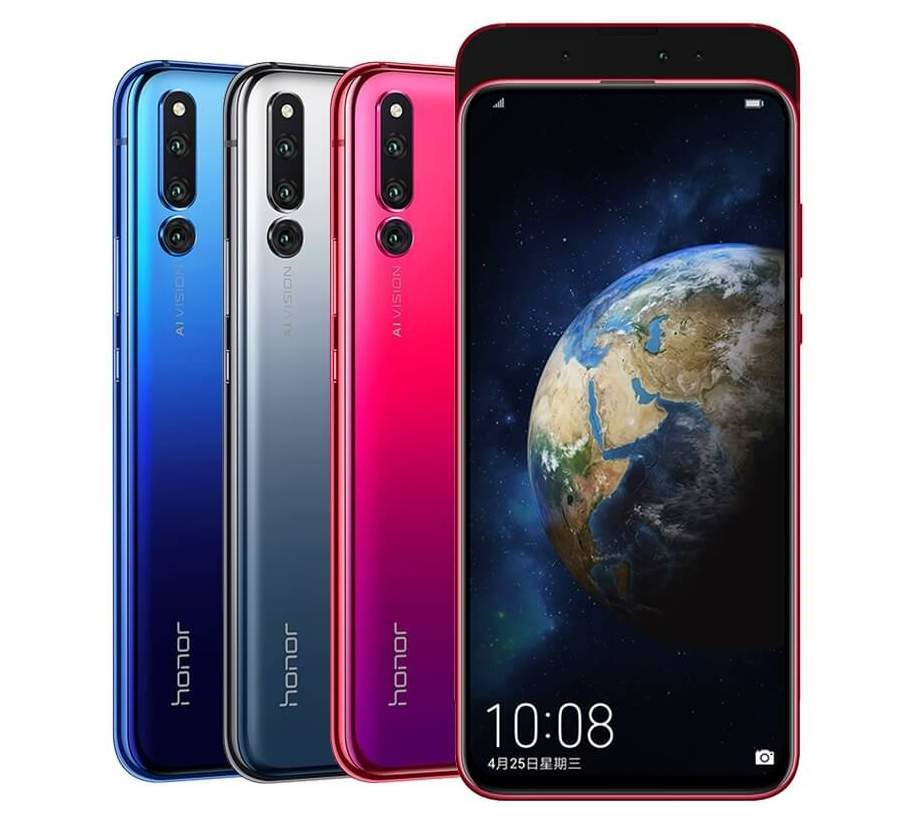 The race to reduce the frame in smartphones began in 2017 but it rich a pick in 2018. Last year that manufacturers reached the point where they could create absolutely frameless gadgets at the expense of some tricks: a slider form factor, a periscope front camera, a mono and a drop-shaped cut, a hole in the screen for a selfie camera. Honor Magic 2 is a mechanical slider thanks to which three front cameras managed to be placed on the secondary part of the smartphone. The entire front part of the device is represented by a widescreen 6.39-inch screen, made by OLED technology. An interesting feature of the screen is adjustment of resolution depending on the displayed content. In this way smartphone saves battery cause as you know the main consumer of energy in modern gadgets is the screen.
Honor Magic 2 is a full-fledged flagship with a very productive iron. Kirin 980 with a powerful neural computing unit, 7-nanometer process technology, productive graphics, modern Cortex-A76 cores and much more allow the device to perfectly digest the Android system, complex tasks and resource-intensive games. There is also a lot of memory in the smartphone, because the basic version starts with a mark of 6/128 GB.
In Honor Magic 2 there are really a lot of cameras - there are 6 of them, 3 on each side. The triple front photo module performs three functions at once (in addition to photographing) - this is blurring the background (bokeh), improving selfie and face recognition. As a result, the front camera is represented by the following modules: 16 MP with f / 2.0 + 2 MP with f / 2.4 + 2 MP with f / 2.4. The main camera of three modules (16 MP with f / 1.8 + 16 MP with f / 2.2 + 24 MP with f / 1.8 (monochrome)) offers the possibility of a regular photo, a photo with the bokeh effect, as well as wide-angle photos and black and white shots. We add here also the capabilities of artificial intelligence and we get a cool camera phone with almost unlimited possibilities.
Lastly I would like highlight 3500 mAh rechargeable battery with support for fast charging with power up to 40 watts. From 0% to 50% smartphone charges in 15 minutes, and up to 85% in 30 minutes - excellent performance, isn't it? The fingerprint scanner is naturally under the screen and Honor Magic 2 has a favourite by many NFCs.
Honor Magic 2 can be bought at an attractive price at our website for as low as $ 725 for the 8/128 GB version. Given the futuristic and innovative flagship, its powerful hardware and advanced cameras, you shouldn't take more than minute to buy.
Redmi Note 7 - the best budget smartphone with an incredible 48 MP camera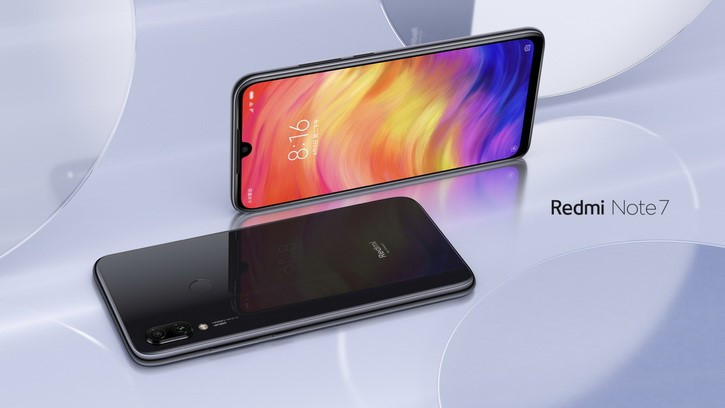 Before the realise of this phone, there were a lot of different rumors about it some of which were confirmed and some were not. At the end we got a smart smartphone that can hardly be called a budget, if not its price. First of all Redmi Note 7 impressed with its appearance, since Xiaomi refused to use metal and made a glass device, fundamentally changing the design of the gadget. The frameless display with a drop-shaped notch put an end to it at all - here it is a budget smartphone of the future. Of the design changes worth noting the transition from outdated micro USB to a modern and convenient Type-C.
The characteristics of the smartphone are also pleased because Xiaomi has supplied the smartphone with a powerful Snapdragon 660 processor, which can pull all modern games at high settings with excellent fps. Although the minimum amount of memory in a smartphone is 3/32 GB, you can get up to 6/64 GB in maximum, which is already a lot.
However, the most important question is photo's quality using 48 MP for this purpose. As it turned out, the device can really take pictures with the highest resolution and they differ in detail for the better compared to the pictures in 12 MP mode. Due to the cunning technology Super pixel and aperture f / 1.8 Redmi Note 7 shows the quality of photos on a level higher than the Redmi Note 5 and even Mi 8 Lite in poor and good lighting! The front camera also does not graze the rear and, at a resolution of 13 MP, gives detailed, high-quality selfies. In fact, Xiaomi managed to create a very cheap camera phone, which even subflagman's devices plug into the belt.
Of the minuses - there is no NFC, of ​​the pros - there is a 4000 mAh battery with support for Quick Charge 4.0 fast charging. You can pre-order a smartphone at a tasty price on this site - you will not regret buying it, we guarantee it!
Subscribe to our newsletter or follow us on FB and be the first to get notified with availability of this gadget.