Android Works Towards Support of Foldable Displays
November 09, 2018 • Rumours • News • Android • Samsung
These days many devices run on Android platform, not just smartphones. With the arrival of flexible smartphones, Google is doing its part to support the form factor and prepare for the future. Samsung and Google have been collaborating to create the new One UI for Samsung's phones.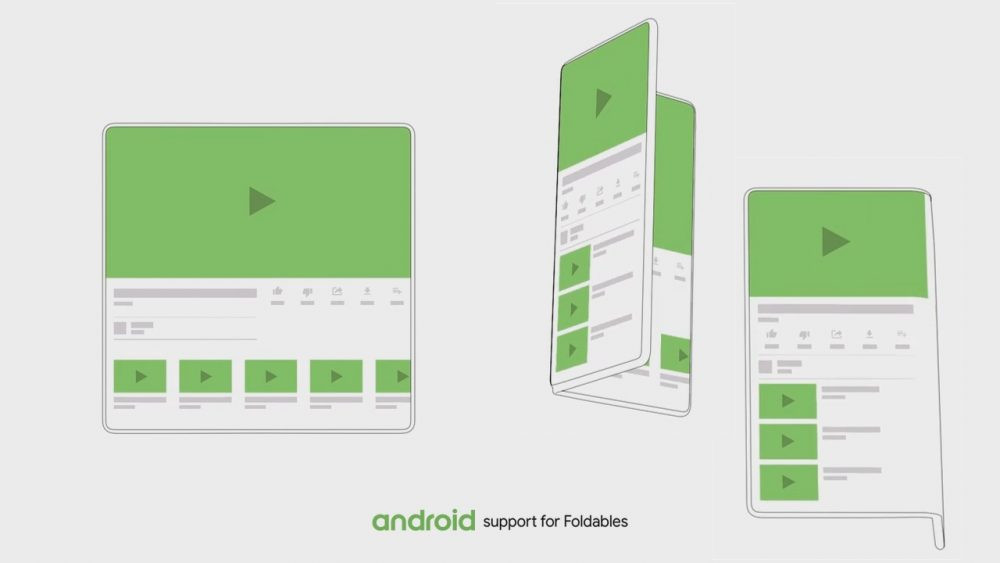 Currently Android developers are focusing on making a UI for the two-screen and the one-screen devices as shown in the .gif below. The goal is to strive for is to create a so-called smooth transitional continuity of content between the folded screen and the unfolded state. Watching a video can be one of those activities.

It has also been mentioned that more than one manufacturer is looking into creating flexible phones. Other than Samsung, major brands such as Huawei, LG, Xiaomi, Oppo, Lenovo and Motorola are all purported to be working on a version of their own and the new handsets will be released as soon as early next year.