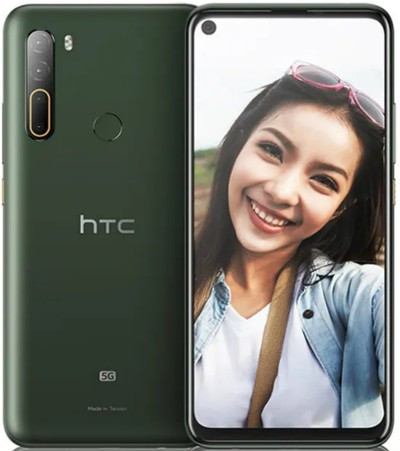 HTC U20 5G Dual Sim 256GB Green (8GB RAM)
---
Product Reviews
Михаил
20 Aug 2021

Отличный сервис. Оперативно доставили, транспортная компания решила все таможенные вопросы. Рекомендую
Michael R
23 Mar 2021

I ordered this smartphone. It is incredible and the best phone ever! Thank you so much!
Vitali Ostrovski
12 Mar 2021

I'm an HTC fan. I bought my first HTC phone 10 years ago. I used 5 different models in total. There have never been any complaints about the quality of the phones, not even once. Waited a long time for HTC U20 to be released and bought it from this site 4 months ago, as it was not sold in my country of Estonia. Excellent quality, the battery holds a charge during normal use for 2 full days. Beautiful, convenient, fast, excellent and high quality photos. Well done! I wish the firm good luck and prosperity. Looking forward to new models!
Marat
12 Feb 2021

Fast delivery. Was difficult for a phone start-up, due to asian language, but Google helped switch to english. I'm lucky! Good phone, good price, best service! Recommended!
Htcfan
21 Nov 2020

Got the phone from Etoren last week. Quality feels good & fast. It's a waste HTC decided not to include HTC Sense. Also the clarity of the camera from zoom (8x) lost out to U12+ (10x). But normal portrait & close shots are really good. Loving it!